At Plasma-Therm, we've been innovating plasma processing technologies since 1974.
We design and build easy-to-use wafer processing platforms for standard and advanced processes used in microelectronics manufacturing and R&D applications. Our platforms are the centerpiece of our application solutions and cover a wide variety of process steps including etch, deposition, material modification and die singulation. In addition, our platforms are configurable to help you get the equipment and features you need.
Since the very beginning, we've focused on developing plasma-based technologies and equipment processing tools that deliver excellent value. That is our calling card. We grew organically through acquisitions and strategic partnerships so we could offer broader solutions. Today, we are a solid, reliable, and trusted partner. From 300mm on down the line, you get proven system solutions at a competitive price/value equation, with process knowledge and service attention that will exceed your expectations.
TIMELINE
– 1974
– 1977
Plasma etch system introduced
– 1984
World's first single-wafer production metal etcher in-line system
– 1992
High volume GaAs via etching for HBT production
– 1995
– 1996
High Density Plasma Etch technology
– 2000
Acquisition by Swiss holding company Unaxis (later named Oerlikon)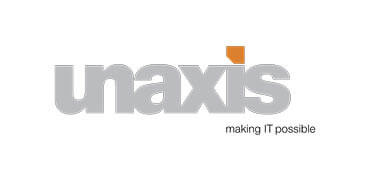 – 2005
VERSALINE®: plasma system
– 2006
– Mask Etcher® V: for production below 32 nm
– 2009
Management buyout re-established Plasma-Therm
– 2011
Plasma-Therm acquires Advanced Vacuum Europe
– 2013
– 2016
Acquired High Density Radical Flux technology from Nanoplas
– 2016
Acquired ion beam systems manufacturer Nano Etch Systems
– 2016
DISCO Corp. signs global distribution agreement for Plasma-Therm's plasma dicing technology
– 2017
Plasma-Therm partners with memsstar to offer complete solutions for MEMS fabrication
– 2018
Acquired KOBUS products with F.A.S.T®-CVD (Fast Atomic Sequential Technology)
– 2018
Acquired CORIAL – a France-based plasma processing equipment supplier
– 2020
Acquired specialty engineering company, JLS Designs Ltd
– 2020
Opened Plasma-Therm UK
Specialty Process Equipment Group
– 2020
Opened Plasma-Therm Singapore Process and Technical Support


– 2020
Acquired OEM Group Dry Process Business


Passion and Purpose
Our total-solutions approach to equipment, processes, and outcomes is at the peak of performance, ease of use, repeatability, and reliability.
It's a Team Effort
We know your needs may vary from the needs of others. That's why we're always ready to tailor your tools and process to your specifications. Some call this service. We call it teamwork.
Designed for Maximum Performance
Because you deserve the best performance possible, we continually improve our plasma-based process systems to exceed your expectations.
Results Measured by Your Experience
We trust that our teams and technologies will ensure you get the results you're after. At the end of the day, we don't define our results, you do.
We continuously evolve our plasma-based systems and solutions to match the changing needs of manufacturing and R&D environments. Today, the emerging markets for microelectronic technologies include 5G, power devices, sensors, photonics, renewable energy, AR/VR, data storage, analytics, and more. Our solutions work across the board to support the activation of these new technologies that are changing our lives. No matter which part of the ecosystem you work in, rest assured we can support your central manufacturing or R&D efforts. You can count on us to help you reach your process, yield, and capacity goals. Together, we'll drive the progress of leading technologies that enhance the lives of people around the world.