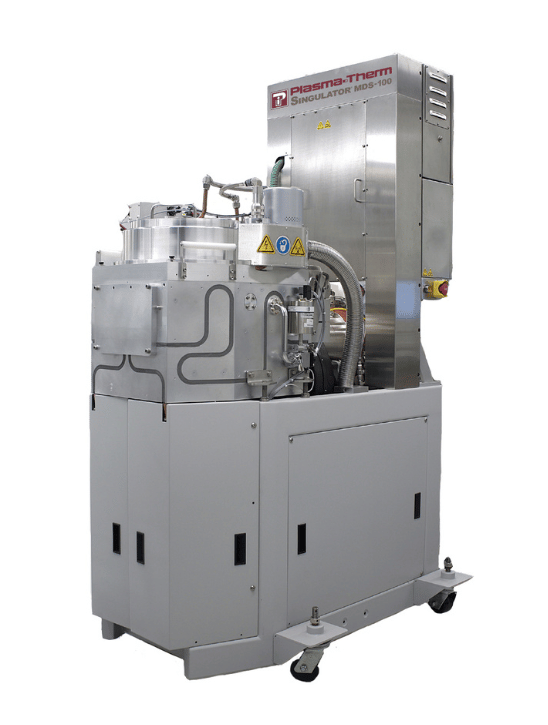 On-tape, plasma-based die singulation is a fascinating way to approach die separation. It allows complete dicing of wafers of any thickness, especially thin and ultra-thin, on industry-standard tape frames after grinding. Plasma dicing on tape (PDOT) helps eliminate the rough edges left by blades and requires a much thinner cutting pathway than either blades or lasers. The key to PDOT is process selectivity and control, wafer and tape temperature management, and maintaining tape integrity. With a PDOT singulation system, streets can be narrower to allow more dies per wafer; dies are stronger, with no microcracking; and entire wafers are diced at once. PDOT is insensitive to shrinking die dimensions and increasing number of streets.
Tapes and Frames
Industry-standard dicing tapes and a choice of conventional plastic or metal tape frames are available for PDOT.
Wafer Size Flexibility
Using an 8-inch frame accommodates wafers and pieces up to 8 inches in diameter.
After Grinding
With thin and ultra-thin wafers, plasma dicing is done from the front side of the wafers after backside grinding, maintaining the simple process flow used with saw dicing.
No New Steps
Tape and frame integrity after plasma dicing allows for direct use of a grip ring for tape expansion and pick-and-place operation, with no additional steps.
NEED ASSISTANCE?
Let our experts help you customize our processes solutions for your applications.